With some designs already available to view, there are now 'carasawkastudio' original textile designs ready for purchase on the Spoonflower textile and design website.
Starting with watercolour paintings in the studio, the designs are transferred to the computer with the Affinity Designer software program. The designs are formed into patterns to be used with soft (or soft looking) sculptures. Although these patterns and designs are created to be used in my personal practice I would like to make some available for others to enjoy. This space will continue to be updated, but please click here or on 'Spoonflower' or the image above to take you directly to the site.
~~~~~~~~~~~~~~~~~~~~~~~~~~~~~~~~~~~~~~~~~~~~~~~~~~~
Custom Stuffies
Ditch-bug drawing by 6 year old

Custom Ditch-bug
Inspired by my young daughter for Christmas 2018…after creating a small bear for the child of a family friend my daughter asked if I would make her a stuffed animal too. Upon my request to have her create the design I used her drawing as a plan and the results were unique and exciting. I have now continued on with this process and have found that the children involved have the experience of seeing something they have imagined become something tangible, a unique experience of creation and confidence.
Cat drawing by 7 year old

Custom Cat
~~~~~~~~~~~~~~~~~~~~~~~~~~~~~~~~~~~~~~~~~~~~~~~~~~~
"Pillow Fight"
After starting the creation of stuffed animals I decided to make similar small objects with a formal design in mind. Inspired by a recent exhibition proposal the series has now adopted the title of "Pillow Fight."
Pillow Fight #1

Pillow Fight #2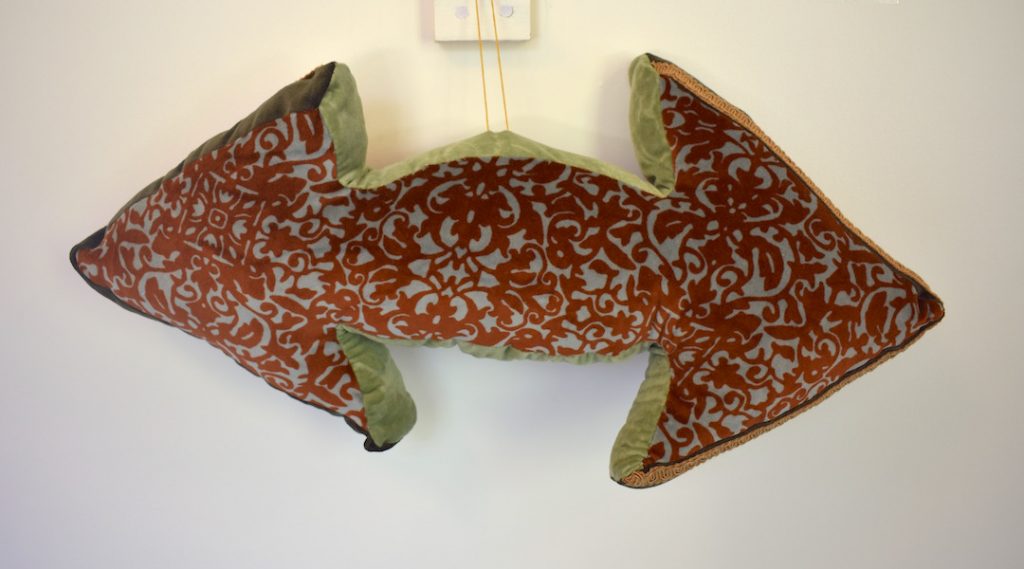 ~~~~~~~~~~~~~~~~~~~~~~~~~~~~~~~~~~~~~~~~~~~~~~~~~~~
The Square Root of Wonder III, 2018
Quilt: wool suiting material, viscose and cotton thread
210cm x 270cm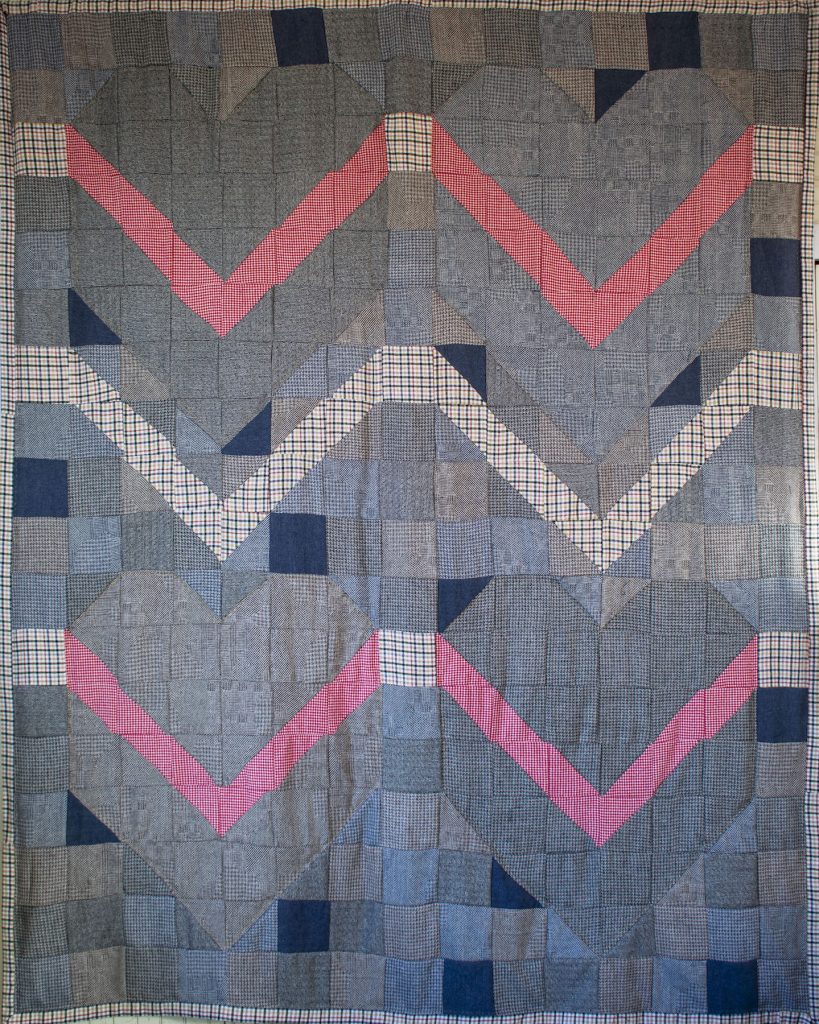 The threads of this quilt emit the light of my mother, daughter, grandmother, and my perspective of Divine intelligence. The actual production of this object was inspired by Makers in Windsor and Artificial intelligence. In light of recent movements of empowerment, while working on this object I meditated on the wonderful men and women throughout my life who have communicated and existed with me in a manner of dignity, equality, and respect.